Incremental Linear Encoders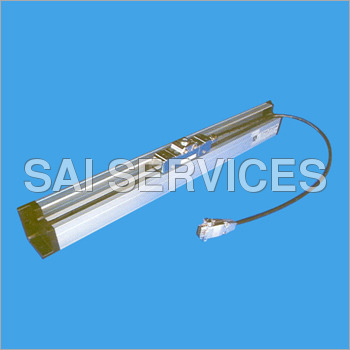 Incremental Linear Encoders
                                                                                                              Brand Name : SAI SERVICES
Product Description
Incremental Linear Encoders
ards a superior quality assortment of Incremental Linear Encoders. These encoders are manufactured using the finest quality component at our advanced production unit. We offer these encoders in different specifications as per the varied needs of the clients. A team of quality checkers keep strict vigilance on each and every stage of production of these Incremental Linear Encoders in order to deliver defect-free range at clients' end.
MSL-4 Self Aligned System is developed for the application in Bending Machine and Press Brake :The great forces necessitated in metal forming operations can cause machine deformation which as a result lay stress on the linear encoder. This strain impacts the performance of the linear encoder and result into the reduction of accuracy or increase of repeatability in the forming operation. For solving this problem, MLS-4 Incremental Linear Encoder is designed to suit the application in Press Brake.Primarily this encoder is preferred for applications with measuring length of up to 2040 mm in small places, particularly high-vibration and high-speed environments. The innovative design of the mounting points reduces accuracy flaw owing to temperature fluctuation. Besides that MLS-4 Series extends an exclusive support that further enhances its behavior and capacity against the vibrations produced by the machine.The head of Linear Encoder possesses a connector and it is provided as a pre assembled unit. The linear encoder and reader heads are attached to the aluminum support and it can be added directly to the machine.
Special Features:
Incremental encoder gives output like A, B, Z, /A, /B, /Z

RS422 alternating quadrature output.

Outstanding stability of the signals.

Serving as a Contact-less system.

High-strength shielded metal enclosure.

Wholly sealed with protection class IP67.

Giving better resistivity to dust, dirt and humidity.

Strongly resist vibration and shock.

Single reference marker.

Magnetic system without optics so less possibility of failure or contamination.

Self-adjusting clearance between the carriage and the guide.

Having compressed air inlet fitted at the scale end blocks

Protected and galvanized power cable with strong S.S. braid.

Double protection along the gliding slide (four lip seals).
Key Specifications:
ALS Series of Optic Linear Encoder Scales is safeguarded from muck, dust, chips, and fluids, therefore befitting for operation on machine tools.Provided with Aluminum Hosing and Elastic Sealing Lips shields the scale, scanning carriage and guide way from chips, slush, dirt and splashing water. The scanning carriage moves in a low-friction guide within the scale unit.It is fixed to the external mounting block through a strong coupling that averts inevitable misalignment between the scale and the machine guide ways.Sealed Linear Encoders are designed with full-size scale hosing for great resistivity to vibration up to 12000 mm measuring length.
Technical Specifications

MLS3 Technical Specifications
Resolution

Standard : 5 m, 10 m, 25 m and 62,5 m or request.

Defined Range

200-220-250-270-300-320-350-370-400-420-450-470-500-520-550-570-600-650-700 other ranges on request.

Output Type

TTL RS 422 Line Driver or Push Pull

Output Signals

Standard A,B ABZ or A,/A,B,/B,Z,/Z

Input Current

Max. 40mA per channel

Power Supply

TTL : 5VDC or PPL : 10...30VDC

Electrical Connection

Cable max 35 meter

Housing Material

Sensor : Nickel plated aluminum

Scale profile: Anodized aluminum

Travel Velocity

3 m/s

Magnetic Tape Type

B5 nitrile rubber magnetic tape

Repeatability

+- 1 Increment

Operating temperature range
-25...+85o
Protection Class

IP67

Compatible Systems

ESA, DELEM, CYBELEC
Power Supply and Output
PPL

24 VDC Power Supply

24 VDC Push-Pull Output

TTL

5 VDC Power Supply

5 VDC TTL RS422 Line Driver Output

HTL


24 VDC Power Supply

5 VDC TTL RS422 Line Driver Output
Other Products in 'Shaft and Linear Encoders' Category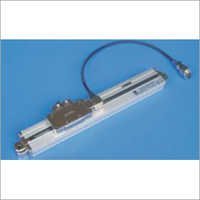 Press Brake Scale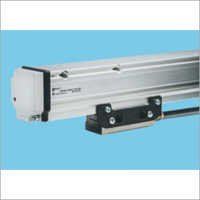 Photoelectric Linear Encoders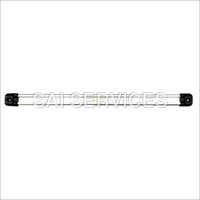 Absolute Magnetic Encoder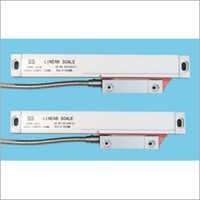 10 11 Series Linear Optical Scale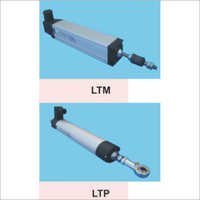 Position ransducers Potentiometric Measuring
Optical Linear Encoder